Perfect Silicone Finish Every Time
Metex Silicone Block is a 5-in-1 silicone finishing tool for shaping and smoothing silicone sealant like a pro! Unlike other silicone finishing tools, the 5-in-1 Silicone Block does 5 jobs with just one tool. Ideal for sealing e.g. sinks, shower trays & bathtubs.
Silicone Block creates a consistent width silicone bead from start to finish with just a few swipes – choose either 6mm or 8mm width bead thickness. It also stops dents in beads when going over grout joints (no additional fiddly tool required) and creates sharp & consistent internal corners.
As Silicone Block is only 30mm wide, it also works in tight areas such as behind taps. And unlike finishing silicone with your finger, it doesn't leave a trough in the sealant in which water could accumulate!
Finishing silicone jobs with great looking sealant joints is now easier than ever.
See How The Silicone Block Works:
Silicone Joints Made Easy
Consistent 6mm & 8mm Silicone Beads
Easy To Use For DIY & Trade
No Dents in Beads Going Over Grout Joints
Creates Sharp Internal Corners
Works Behind Taps & In Tight Areas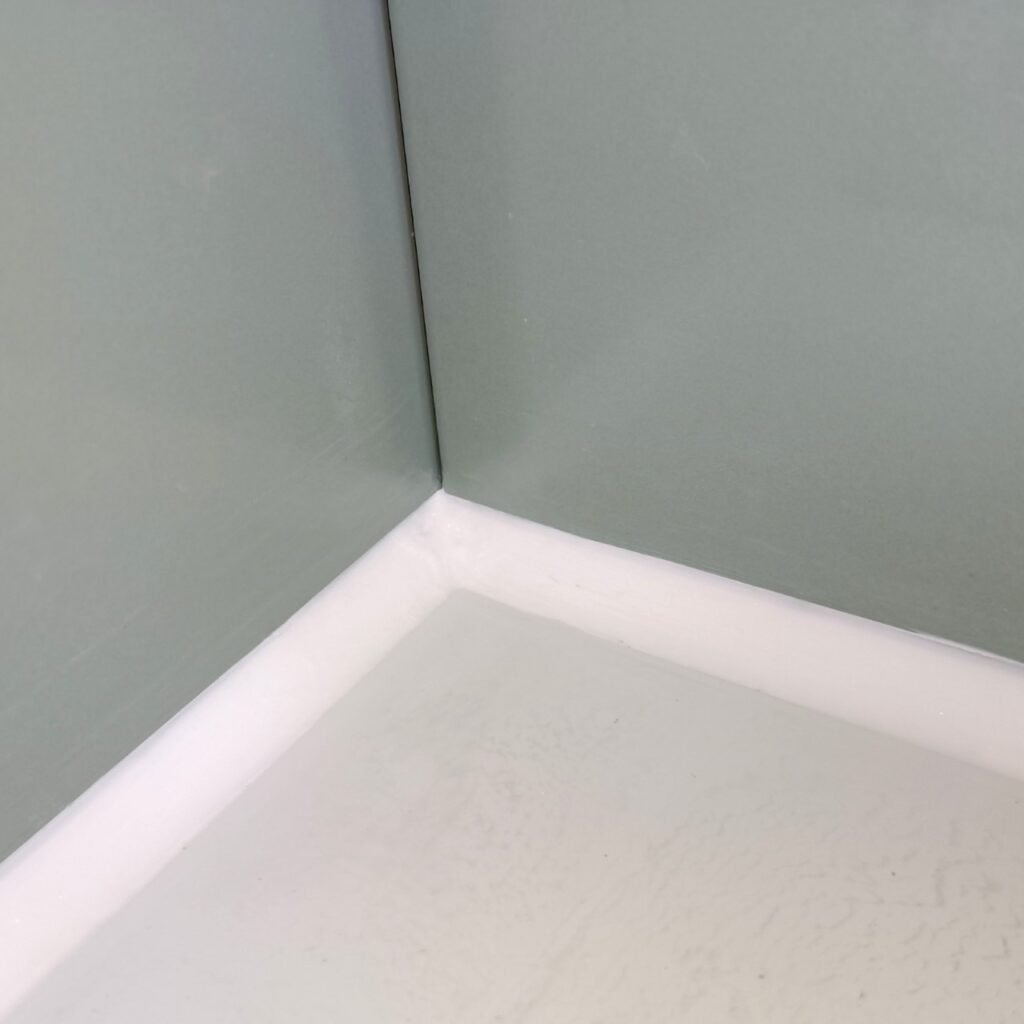 Become a stockist – call us for further information and pricing!
Available in a 12-unit Clip Strip or 16-unit CDU.
0800 130 3646